WU XIAO
Western students often joke that once mid-terms begin, they don't stop until final exams. Sadly, when exam season finally does hit, it can be a difficult time- especially if the curriculum is foreign. Even Canadian students have trouble understanding and balancing all their courses. Fortunately, there is support available to help students succeed during this stressful time. Here is a list of five valuable campus resources that will make finals season as painless as possible.

The International & Exchange Centre is always here for you, especially during exam time! The IESC has an individual counselling service that assists with anything related to schools and finals. If you have questions about Western's exam schedule or test taking procedure, IESC counsellors can help you understand the Canadian education system. The IESC also has the International Peer Connection (IPC) program, where upper-year guides help with concerns surrounding exams or the university experience as a whole.
Finals aren't just exams and tests. Essays and written assignments are due during this time too. For the unlucky people who have essays and exams with essay components in them, writing becomes a miserable task. Essay courses can be incredibly difficult and frustrating for native and non-native English speakers alike. If you find yourself struggling, the Writing Support Centre (WSC) provides assistance with the writing process from start to finish. WSC's most popular service is their One-to-One Appointments with their writing advisors. In these appointments, advisors help you brainstorm, edit, and improve any document you bring in. These appointments aren't exclusive to essays; advisors also help with resumes, lab reports, and research proposals. Due to high demand, appointments and cancellations need to be done in advance. If you can't make a booking, WSC has drop-in services at Weldon Library. The WSC website has a list of writing resources that touch on grammar rules, citation style outlines, and research guides. The WSC also has a Writing Seminar Schedule with workshops on common themes like overcoming writer's block, creating a strong thesis statement, concise writing, writing essay exams, and writing for niche topics (ex. Philosophy papers).
LAMP (Leadership & Academic Mentorship Program) is a peer mentorship program based on specific Faculty and Program. LAMP mentors are upper-year students who provide valuable faculty-specific advice and resources. LAMP mentors aren't there just to give academic advice; they are also someone you can call a friend! Mentors are a shoulder to lean on during the university transition process.
The Peer Assisted Learning (PAL) Centre is a free service that helps students reach their academic goals. PAL is peer-run so it is a safe and supportive environment. The Centre offers General Learning Skills with tips on time management, exam preparation, test anxiety, note taking, research skills, and more. PAL also has Subject-Specific Skills in all programs at Western (Arts&Humanities, Business, Engineering, Math, Health Sciences, etc). A full list of PAL's Fall/Winter 2018 Learning Skills Presentations can be found on their website.
It is easy to forget we only get one body and one mind in this lifetime and that they need rest too. We are taught to study hard but aren't taught that it is okay to take a break. Little things like making sure you are getting enough sleep or food in your body make a big difference to your overall mood and health. If you are having a bad day, it is okay to rest and do other things that take your mind off from the stressors. Western has a wealth of resources on their Health and Wellness website or Wellness Education Centre to help with self-care. You can book a confidential appointment to talk about issues like psychological counselling and dietitian advice. Health and Wellness also has peer groups that are great support systems to talk about wellness (ex. managing stress and anxiety, meditation groups, social anxiety workshops, etc). Don't forget to be a friend to yourself and take care of your own wellbeing.
Note on Mental Health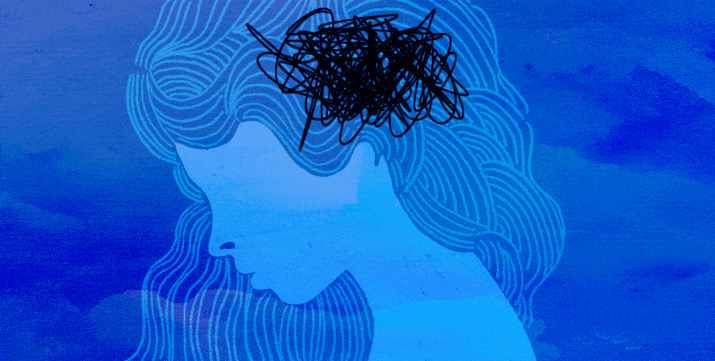 While it is normal to get nervous about school, if you notice a level of stress that interferes with your daily life negatively, you can see a counsellor or therapist at the Student Services Building.
There is nothing wrong with seeking extra help. Each person's brain works differently, and sometimes that means getting assistance from a professional. At the end of the day, your mental and physical health are more important than any academic obligation.
---
THE IESC BLOGGING TEAM WISHES EVERYONE GOOD LUCK ON THEIR FINAL EXAMS!